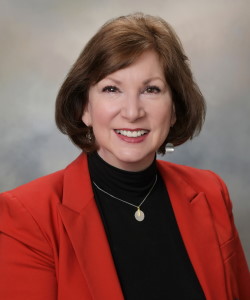 Expertise
Advanced Contracting Services
Bid/Proposal Guidance
Finding Opportunities
Getting Started in Government Contracting
Marketing to the Government
Post Award Assistance
Education
B.A Speech Communications; English Minor, Iowa State University, Ames, Iowa
Certified Procurement Professional (CPP), Association of Procurement Technical Assistance Centers (APTAC)
Experience
Mary has more than 30 years of experience in the purchasing arena as a buyer in manufacturing, purchasing supervisor at a municipal medical center, and purchasing agent at the Iowa Department of Transportation. Her philosophy is to empower clients in relationship-building as well as researching intelligent information for purposeful marketing and bidding strategies required in the constant changes and challenges of government contracting. She is experienced in construction, service proposals, and facilitates communication workshops.

Mary is a Government Contracting Specialist with the Iowa Procurement Technical Assistance Center (PTAC) serving clients in north central and northwest Iowa.
Serving CIRAS from 2014.