CIRAS Industry Advisory Board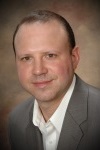 Patrick Adam
VP of Strategic Accounts
Donatech
Cedar Rapids
Patrick J. Adam is vice president of strategic accounts for Donatech, a software engineering company in Fairfield with a heavy emphasis on aerospace/defense and advance manufacturing. He is experienced in business-to-business sales, general operations, and recruiting support. (Donatech was the highest-rated and largest staffing supplier to Rockwell Collins in 2017.) Adam has a bachelor's degree in business administration from the University of Iowa.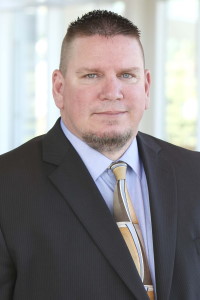 Rob Davis is vice president of operations for Bush Construction, a Davenport-based company that provides general contracting, construction management, and design-build services for commercial construction companies throughout eastern Iowa and western Illinois. Davis, who has been with Bush Construction since its inception in 2008, has 20 years of industry experience and received the MBI Master Builder Achievement Award in 2019. He currently leads Bush's internship, training, and education programs, as well as serving as the point person for recruiting and technology implementation. Davis has a bachelor's degree in construction management from the University of Wisconsin-Platteville.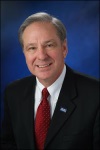 Rob Denson
President
DMACC
Ankeny
Rob Denson has been president of Des Moines Area Community College since 2003. DMACC, operating from Ankeny and 12 other locations, offers 153 programs and short-term certificates designed to train central Iowans for jobs. Denson has a bachelor's degree in political science and economics and a master's degree in higher education administration, both from Iowa State University. He also has a law degree from the University of Florida and operated his own law practice for 16 years before leaving in 1996 to begin working for community colleges in Florida and Iowa.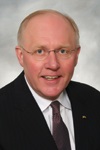 Rand Fisher is president of the Iowa Area Development Group (IADG), which was established in 1985 to increase investment, jobs, and electricity usage in the communities served by Iowa's consumer-owned rural and municipal electric companies. Fisher is a former executive assistant to the Iowa governor and has served on a verity of task forces involving insurance recruitment, rural health care, and high technology. He has a bachelor's degree in government and communications from Luther College in Decorah and a master's degree in public administration from the University of Iowa.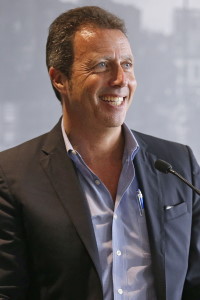 Daniel Goldstein
President/CEO
Folience
Cedar Rapids
Daniel Goldstein is president and CEO of Folience, a holding company based in Cedar Rapids. Folience's employee-owned businesses include newspapers, commercial printing, custom ambulance manufacturing, and high-end custom trailer maintenance. Goldstein's areas of expertise include budgeting, marketing, strategic planning, acquisitions, management, investment, and ESOPs, among other things. He has a bachelor's degree from Colgate University in Hamilton, New York, and master's degrees in science and business from Rensselaer Polytechnic Institute in Rensselaer, New York. Goldstein serves numerous boards, including the ESOP Association, Employee Ownership Foundation, and the Employee Ownership Expansion Network.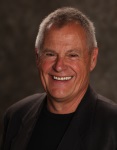 Bob Hickman is president and owner of Chenhall's Staffing and HR Network in Davenport. A former accountant for McGladrey and Pullen, the nation's fifth-largest accounting and consulting firm, he eventually became responsible for the firm's entire HR and recruiting functions. Hickman has experience in recruitment and staff augmentation at all levels, as well as payrolling and temp-to-hire services. In addition to working with various community groups, he is active in Beta Alpha Psi (the national accounting fraternity) and the Diversity and Inclusion Committee of the American Institute of Certified Public Accountants.
Phil Jones is the general manager for Rada Manufacturing Company in Waverly. He focuses on helping employees succeed, enriching customer experiences, improving processes, and leveraging financial insights. Over his career, he served in leadership roles for both private and public sector companies. Jones attended the University of Northern Iowa for his undergraduate work and the University of Kansas for his graduate studies. He was named a Cedar Valley "20 Under 40" in 2016 and is a past chair of Waverly Chamber/Main Street. Jones previously has served on the boards of the Northeast Iowa Food Bank, the Iowa Association of Business and Industry, the Governor's Empower Rural Iowa Committee, and Waverly Oktoberfest.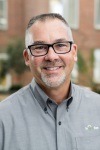 Brad Jungling
Director of Operations
Pella Corp
Pella
Brad Jungling is director of operations for Pella Corporation in Pella. His area of expertise includes Lean manufacturing, manufacturing plant management, and servant leadership. Jungling has a bachelor's degree in industrial production technologies from the University of Northern Iowa. He previously has served as a school board member and a football coach at Pella Christian High School.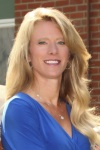 Mary Landhuis
President
EZ Way
Clarinda
Mary Landhuis is president of EZ Way, a maker of patient-handling medical devices in Clarinda. Her previous experience includes work in corporate communications, marketing, public relations, sales management, and manufacturing management. Landhuis has a bachelor's degree in organizational studies from Northwestern University. She currently sits on the boards of Lisle Corporation, Cardinal Fund, and the Iowa Association of Business and Industry.
Amy Lank is president of American Power Systems, which provides advanced mobile electric power solutions – including products and related design and engineering services – to companies who make armored, security, commercial, fleet, marine, and alternative-energy vehicles around the world. In 2017, Lank received the Entrepreneurial Innovation and Leadership Award from the Technology Association of Iowa. Lank also is a member of the Association of the United States Army. She has an associate's degree in accounting and is currently pursuing a master's in business administration through the Accel Program at St. Ambrose University in Davenport.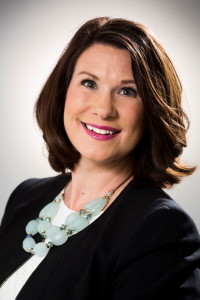 Jill Lippincott is Innovation Team lead for the Iowa Economic Development Authority (IEDA). Lippincott also has served as IEDA's liaison with the Iowa Innovation Council, a group that recommends public policy and strategies to support innovation and entrepreneurial activities, and as project manager overseeing the Targeted Small Business program. Before joining the state, she worked with nonprofits and start-up businesses in Iowa, Colorado, and Nebraska to lead strategic planning, business development, and quality improvement projects. Lippincott has a bachelor's degree in journalism from the University of Nebraska-Lincoln and a master's degree in public administration from the University of Colorado-Denver.

Mike Ralston has been president of the Iowa Association of Business and Industry since 2005. Before that, he spent nearly three years as Director of Revenue for the state of Iowa and three years as director of policy and law in Iowa for Quest Communications. Ralston also is a former president of the Iowa Taxpayers Association and a former mayor of Grundy Center. He has a bachelor's degree from the University of Northern Iowa, which recognized him as an outstanding alumnus in 1992.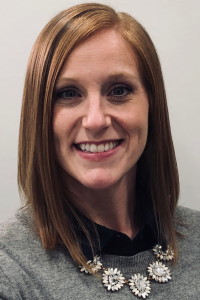 Danielle Roecker is a director of information technology at Nationwide Insurance, where she works with teams to provide technology solutions for their internal and external customers. She has worked for Nationwide over 15 years and has been part of their Agile and Lean software development since its inception. Roecker has a Bachelor's degree in Management Information Systems from Iowa State University and also holds a Master's of Business Administration.