CIRAS Industry Advisory Board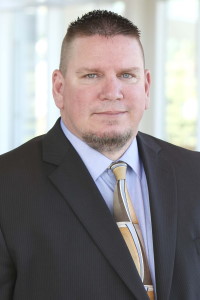 Rob Davis is vice president of operations for Bush Construction, a Davenport-based company that provides general contracting, construction management, and design-build services for commercial construction companies throughout eastern Iowa and western Illinois. Davis, who has been with Bush Construction since its inception in 2008, has 20 years of industry experience and received the MBI Master Builder Achievement Award in 2019. He currently leads Bush's internship, training, and education programs, as well as serving as the point person for recruiting and technology implementation. Davis has a bachelor's degree in construction management from the University of Wisconsin-Platteville.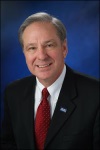 Rob Denson
President
DMACC
Ankeny
Rob Denson has been president of Des Moines Area Community College since 2003. DMACC, operating from Ankeny and 12 other locations, offers 153 programs and short-term certificates designed to train central Iowans for jobs. Denson has a bachelor's degree in political science and economics and a master's degree in higher education administration, both from Iowa State University. He also has a law degree from the University of Florida and operated his own law practice for 16 years before leaving in 1996 to begin working for community colleges in Florida and Iowa.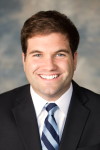 David Dickson is president of Dickson Industries, a Des Moines company that designs and manufactures textiles products for the food, medical, and filtration industries – in addition to making insulated jackets and clothing items such as lab coats and frocks. An experienced business manager, he is a recipient of the Hormel Number 1 Award and multiple Hormel Spirit of Excellence awards. Dickson has a bachelor's degree from the Eller College of Management at the University of Arizona.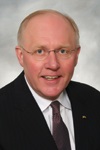 Rand Fisher is president of the Iowa Area Development Group (IADG), which was established in 1985 to increase investment, jobs, and electricity usage in the communities served by Iowa's consumer-owned rural and municipal electric companies. Fisher is a former executive assistant to the Iowa governor and has served on a verity of task forces involving insurance recruitment, rural health care, and high technology. He has a bachelor's degree in government and communications from Luther College in Decorah and a master's degree in public administration from the University of Iowa.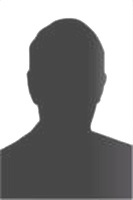 Charles Funk
MidWestOne Bank
Iowa City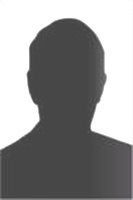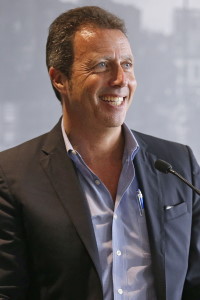 Daniel Goldstein
President/CEO
Folience
Cedar Rapids
Daniel Goldstein is president and CEO of Folience, a holding company based in Cedar Rapids. Folience's employee-owned businesses include newspapers, commercial printing, custom ambulance manufacturing, and high-end custom trailer maintenance. Goldstein's areas of expertise include budgeting, marketing, strategic planning, acquisitions, management, investment, and ESOPs, among other things. He has a bachelor's degree from Colgate University in Hamilton, New York, and master's degrees in science and business from Rensselaer Polytechnic Institute in Rensselaer, New York. Goldstein serves numerous boards, including the ESOP Association, Employee Ownership Foundation, and the Employee Ownership Expansion Network.
Phil Jones is the general manager for Rada Manufacturing Company in Waverly. He focuses on helping employees succeed, enriching customer experiences, improving processes, and leveraging financial insights. Over his career, he served in leadership roles for both private and public sector companies. Jones attended the University of Northern Iowa for his undergraduate work and the University of Kansas for his graduate studies. He was named a Cedar Valley "20 Under 40" in 2016 and is a past chair of Waverly Chamber/Main Street. Jones previously has served on the boards of the Northeast Iowa Food Bank, the Iowa Association of Business and Industry, the Governor's Empower Rural Iowa Committee, and Waverly Oktoberfest.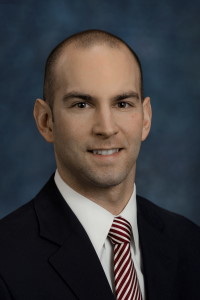 Nathan Katzer (KOT-zer) is Investment Manager for the Iowa Farm Bureau Federation, its Renew Rural Iowa economic development initiative, and its associated Rural Vitality Funds. The Renew Rural Iowa initiative, a partnership between the Iowa Farm Bureau Federation and Wellmark, Inc., is one of the state's largest private economic development efforts focused solely on impacting rural businesses and their communities in Iowa and provides financing resources to select companies around Iowa. In his role, Nathan sits on a number of private company Board of Directors in addition to overseeing portfolio investments. Nathan also serves as a Board Member or Advisor for several volunteer organizations, academic departments, and a community bank. Originally from Creston, Nathan and his wife, Jennifer, now live in Cumming with their four children.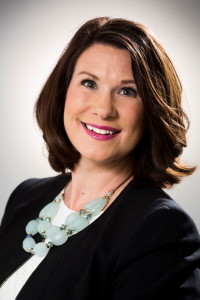 Jill Lippincott is Innovation Team lead for the Iowa Economic Development Authority (IEDA). Lippincott also has served as IEDA's liaison with the Iowa Innovation Council, a group that recommends public policy and strategies to support innovation and entrepreneurial activities, and as project manager overseeing the Targeted Small Business program. Before joining the state, she worked with nonprofits and start-up businesses in Iowa, Colorado, and Nebraska to lead strategic planning, business development, and quality improvement projects. Lippincott has a bachelor's degree in journalism from the University of Nebraska-Lincoln and a master's degree in public administration from the University of Colorado-Denver.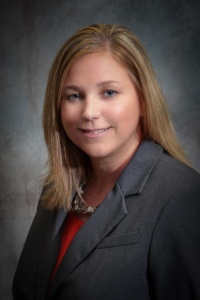 Julie Newell
Senior Director
Danfoss
Ames
Julie Newell is senior director of operations for Danfoss Hydrostatics-Ames, where they manufacture components and assemble pumps and motors that serve mobile off-highway hydraulic equipment markets. Newell, who has been with Danfoss Power Solutions segment since 2016, has more than 20 years of operations leadership in hydraulic, vehicle, and electronics industries. Newell is also a member of the Ames Economic Development Commission Board and holds a bachelor's degree from Iowa State University and an Executive MBA from the University of Tennessee, Chattanooga.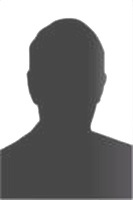 Luke Palmer
Plant Manager
CJ Bio
Fort Dodge

Mike Ralston has been president of the Iowa Association of Business and Industry since 2005. Before that, he spent nearly three years as Director of Revenue for the state of Iowa and three years as director of policy and law in Iowa for Quest Communications. Ralston also is a former president of the Iowa Taxpayers Association and a former mayor of Grundy Center. He has a bachelor's degree from the University of Northern Iowa, which recognized him as an outstanding alumnus in 1992.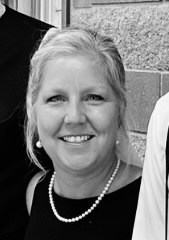 Wendy Smith
Best Practice Program Manager
UnityPoint Health
Des Moines
Wendy Smith is Program Manager of Best Practice for UnityPoint Health for Waterloo and Marshalltown. She focuses on growing a culture of continuous improvement in the region through education, facilitation of process improvement work, annual goal and strategy deployment, project management and leadership development. Over her career, Wendy has served in leadership roles in marketing, operations and process improvement in manufacturing and healthcare. She holds a BS in Psychology and BBA in Marketing from the University of Iowa, and an MBA from the University of Dubuque. Wendy also enjoys engaging in volunteer opportunities to drive community events, women getting active in nature and diversity, equity and inclusion.