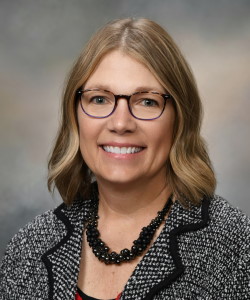 Expertise
Advanced Contracting Services
Bid/Proposal Guidance
Finding Opportunities
Getting Started in Government Contracting
Marketing Strategy
Post Award Assistance
Education
B.S. Management, Iowa State University
Certified Professional Public Buyer (CPPB)
Experience
Kelly has more than 17 years of public procurement and contracting related experience in the commodity areas of scientific, medical (human and veterinary), chemical, pharmaceutical, controlled materials, software, grant consultant writing, abatement services, hazardous waste disposal services, recycling services, and more. In her duties as a Senior Contract Manager, she was responsible for soliciting, awarding, and administering contract requirements for Iowa State University and the Regent Universities. During the Coronavirus pandemic, Kelly successfully worked with ISU contracted suppliers to acquire the necessary PPE for Iowa State University. Before public procurement, Kelly worked in the private industry in geographic information services and software development.

When Kelly joined CIRAS, she transitioned to work directly with industry clients as an advocate sharing her extensive knowledge of policies, procedures, and best practices. Kelly works with Iowa companies to develop relationships with other industry partners and works one-on-one with businesses to better understand their unique fit within the complex field of the government contracting market.

Kelly is a Government Contracting Specialist with the Iowa Procurement Technical Assistance Center (PTAC), serving clients in Polk County.
Serving CIRAS from 2021.