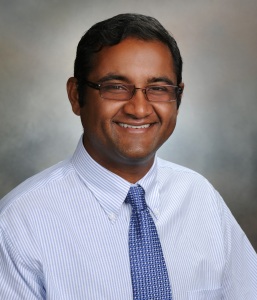 Expertise
Industry 4.0
Innovation
Education
PhD, Biorenewable Resources and Technology, Iowa State University, 2011
MS, Material Science and Engineering, Iowa State University, 2010
MS, Industrial Technology, Iowa State University, 2007
BTech, Textile Technology, Shivaji University, 2003
Experience
Shankar's background includes textile manufacturing and R&D experience in plastics and composites processing. Prior to joining CIRAS, he was an executive officer in the Indian textile manufacturing industry for multiple years, working on process optimization and productivity improvement. In addition, he led research teams in areas of product and novel resin development with renewable materials as part of his research background.

Over Shankar's tenure at CIRAS, he has helped manufacturers with their product, process, and market development needs using his expertise in materials, manufacturing technology, technology scouting, and market intelligence. He engages with leaders in organizations to identify, plan and execute technology scouting projects to meet their manufacturing needs. He has also collaborated with business managers to identify opportunities for their company's products and service offerings to enable topline growth.

Drawing on this expertise in manufacturing technology and technology scouting, Shankar assists Iowa business with technology adoption and digital transformation. Shankar currently leads the Industry 4.0 service area and supports a team of automation and technology experts at CIRAS.
Serving CIRAS from 2011.