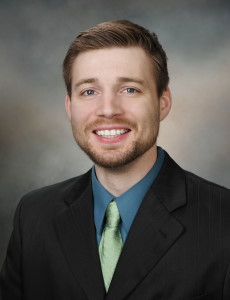 Expertise
Innovation
Materials
Product Testing
Product/Process Design
Test Plan Development
Education
M.S., Industrial and Agricultural Technology, Iowa State University, 2018
Certification, Occupational Safety, Iowa State University, 2016
B.S., Industrial Technology, Iowa State University, 2015
Experience
Mitch has conducted research at Iowa State University for 7 years in R&D of petrol and bio-based plastics and composite materials development and testing, failure analysis, product design, test method development, and test analytics. He holds an occupational safety certification from Iowa State University. Prior to joining CIRAS, he served as a research associate for Agricultural and Biosystems Engineering Department and the Center for Bioplastics and Biocomposites.

Mitch is a partner of the Polymer and Food Protection Consortium. The consortium conducts Industry-relevant research and develop solutions focusing on design, safety, and function of materials for packaging and industrial applications.
Serving CIRAS from 2018.