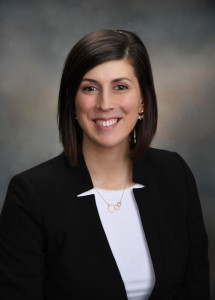 Mary C. McGraw
Marketing & Human Resources
515-231-4734
mcgraw@iastate.edu
Economic Development Core Facility
1805 Collaboration Place, Suite 2300
Ames, IA 50010
Education
B.S., Advertising, Iowa State University
Experience
Mary has a bachelor's degree in advertising from Iowa State University has been working for the university since 2011.

Mary began her Iowa State career in the College of Engineering's Department of Aerospace Engineering, where she was responsible for office operations, specials projects, human resources, special events, and assisting the department chair. In 2016, she moved to the College of Engineering Dean's Office, where she served as a human resources coordinator – a role that included duties dealing with recruitment, learning and development, classification, and policy development.
Serving CIRAS from 2019.