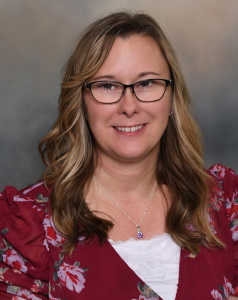 Expertise
Food Safety and Quality
Education
Masters of Public Health, Drexel University
BS in Chemical Engineering, University of Wyoming
Experience
Before joining ISU, Kim worked in private industry and at the U.S. Food and Drug Administration (FDA) as an investigator with the U.S. Public Health Service. Kim conducted inspections of food and medical device manufacturers, with recognition for her work on recalls and official action cases. Her regulatory experience in manufacturing includes hazard analysis, traceability, recalls, safety/quality systems, environmental sampling, and inspections. Kim is a lead instructor for PCQI, Seafood HACCP, hazard analysis risk-based preventive controls, food safety plans, GMPs, industrial sterilization, and process validation.

Through the CIRAS partnership with Agriculture and Natural Resources Extension, Kim helps food companies obtain compliance through practical methods. Kim's regulatory experience, coupled with her engineering background, provides a realistic approach in coaching manufacturers to meet compliance with FDA-regulated products. Whether updating to FSMA, just beginning, implementing changes, or training on PCQI, Kim brings a regulator's reference point to quality system, using her knowledge to help businesses succeed.
Serving CIRAS from 2017.