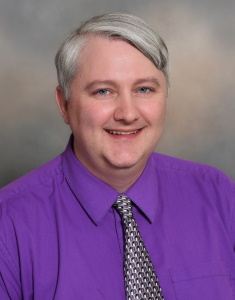 Expertise
Advanced Contracting Services
Bid/Proposal Guidance
Finding Opportunities
Getting Started in Government Contracting
Marketing to the Government
Post Award Assistance
Education
B.A. Education, Buena Vista University
Certified Procurement Professional (CPP), Association of Procurement Technical Assistance Centers (APTAC)
Experience
Prior to joining CIRAS, Justin gained over ten years of experience as a buyer for various federal and municipal agencies, typically handling contracts in all phases (pre-solicitation, solicitation, award, post-award, and closeout). Justin now shares his knowledge with Iowa businesses about how to register with agencies, getting certified for socioeconomic programs, marketing strategies, finding and properly responding to government opportunities, post-award issues, and more.

Justin is a Government Contracting Specialist with the APEX Accelerators, serving clients in Central and Western Iowa.
Serving CIRAS from 2018.