The ILC Radio Network serves as a platform for communicating the best and brightest strategies, methods, and tools for all those on the journey of lean and operational excellence. Join Steve as he interviews some of the world's most well-known and influential Lean and Continuous Improvement leaders, practitioners, authors and educators.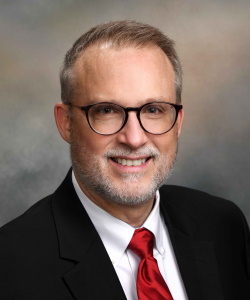 Meet the host: Steve Wilson, Strategic Advisor for CIRAS
Former founder, president and chief strategist at Zoned Strategies – a training and consulting company dedicated to helping companies grow by partnering with them to improve their people, their processes, their products and the companies they serve.

Certifications from:

ASQ-Certified Lean Six Sigma Black Belt

University of Michigan College of Engineering: Lean

Leadership Management International

Trainer and facilitator with more than 20 years of implementation and application experience.
Find the ILC Radio Network Podcast on these platforms:
Apple Podcast – Breaker – Google Podcasts – Spotify – RadioPublic – Pocket Casts – Overcast
EPISODES:
EPISODE 31 – The ILC Mentoring Program – Part Two
EPISODE 30 – The ILC Mentoring Program: Is It For Me?
EPISODE 29 – Jamie Parker
EPISODE 28 – Jesse DePriest
EPISODE 27 – Colonel Candice Frost – 2020 Annual Conference Keynote
EPISODE 26 – Supply Chain Disruptions and What We Are Seeing
EPISODE 25 – How to Protect Your Business during This Time of Uncertainty
EPISODE 24 – What Is CIRAS Doing to Help Iowa Business?
EPISODE 23 – Retired Brigadier General, Rebecca Halstead and 2018 ILC Annual Conference Keynote Speaker – Part 2
EPISODE 22 – Retired Brigadier General, Rebecca Halstead and 2018 ILC Annual Conference Keynote Speaker – Part 1
EPISODE 21 – Drew Dudley, Speaker and Author Founder & Chief Catalyst Of Day One Leadership, Inc and 2019 Annual Conference Keynote Speaker
EPISODE 20 – Jim Morgan, Senior Advisor, Product And Process Development Lean Enterprise Institute and 2019 Annual Conference Keynote Speaker
EPISODE 19 – Joe Parish – Operational State of Readiness, Operational Excellence
EPISODE 18 – Tommy Chance – Danfoss
EPISODE 17 – Brion Hurley of Lean Six Sigma for Good
EPISODE 16 – Cory Kerndt – Everyone. Everyday. Go Beyond
EPISODE 15 – Tracey & Ernie Richardson – Solving the Engagement Equation
EPISODE 14 – Jim Benson & Tonianne Demaria
EPISODE 13 – Ellen Domb: Using Your Resources to Optimize Problem Solving
EPISODE 12 – Jim Bowie: Lean Acres
EPISODE 11 – Respect for People…The Harada Method – Norman Bodek
EPISODE 10 – Lean Service Design, Sales and Marketing….A visit with Joe Dager
EPISODE 9 – Family and Friends Can Be Much Better Than Medicine: A Discussion with Matt Garcia of Western Home Communities (2017)
EPISODE 8 – Jeff Dahm: The ILC – It's Progress and Vision for Growth (2017)
EPISODE 7 – Jamie Flinchbaugh: Building Your Lean Leadership Operating System (2017)
EPISODE 6 – Joseph Paris & Rick Hulse: State of Readiness & Operational Excellence – Taking CI to the Next Level (2017)
EPISODE 5 – Tom Lawless: Lean Transformations – What Lean Is and Isn't – Zoned Strategies (2017)
EPISODE 4 – Mark Graban – Practicing Lean, Lean Healthcare & Lean's Current State (2017)
EPISODE 3 – Steve Bell: Lean IT & Data Quality
EPISODE 2 – Launching A Lean Transformation with Jeff Cox (Posted 2017, Originally Aired In 2010)
EPISODE 1 – Interview with Teresa Hay McMahon (2017)