Lean Coffee ™ is a structured, but agenda-less meeting. Participants gather, build an agenda,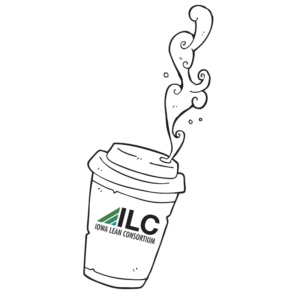 and begin talking. Conversations are directed and productive because the agenda for the meeting was democratically generated.
Lean Coffee™ started in Seattle in 2009. Jim Benson and Jeremy Lightsmith wanted to start a group that would discuss Lean techniques in knowledge work – but didn't want to start a whole new cumbersome organization with steering committees, speakers, and such. 
We currently host monthly Lean Coffees in Pella, Omaha, Iowa City, Ames, Cedar Valley,  the Quad Cities area and Des Moines.
You can find ILC Lean Coffees™ HERE.   
Interested in starting a Lean Coffee ™ in your area? Contact us.